Reusable Bag for Wholesalers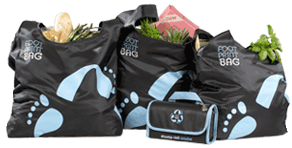 Dear Wholesaler,
Reusable bags can be purchased from FootprintBag in bulk. Show that you care about the environment and want to stamp out waste! Footprint Bags are fold up reusable shopping bags that come as singles or in a convenient multi pack. There is a FootprintBag for everyone: from singles to families, from food to general shopping, and for daily or weekly use.
Our offer to you is....
very good margins
even better discounts for high quantity orders
drop shipping option
choice of colour / pack size / bag style
quality - stylish, robust and practical
a product completely unique on the market
Minimum order quantity is 1,000 products
Read our Press.
If you are interested in wholesaling our reusable bags and want to help make the world a better place then contact us for further details on pricing and quantities.
We look forward to hearing from you.