Reusable Bag for Dropshipping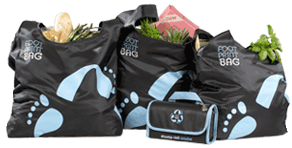 Reusable bags can be supplied from FootPrint Bag direct to your customers. No need to buy and hold reusable bag stock as we deliver direct to your customer. Very good margins on all the reusable fold up shopping bag range. Show that you care about the environment and want to help eradicate the need for plastic bags. Footprint Bags are fold up shopping bags that are reusable, durable, stylish and practical.
If you are interested in dropshipping our reusable bags and want to help make the world a better place then contact us for further details on our products and pricing.